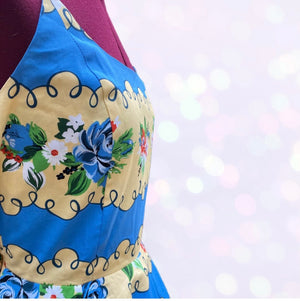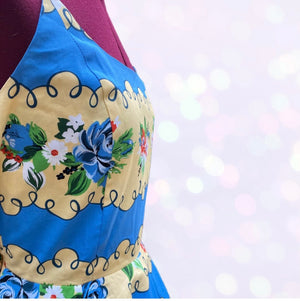 Smitten Kitten Tallulah in Doodles
My very first dress! Tallulah  in Doodles. I am so very proud of myself this dress checks all the boxes. It is 97% cotton 3% spandex which means that this fits like a glove. So comfortable to wear it moves with you not against you. Deep pockets and the adjustable straps Is the cherry on top of the Sundae! 


This has a sturdy zipper a fuller skirt than most and it's even a little longer so you are able to be a tall vixen or a petite fleur ... This dress is made for every curvy woman.